Worship's Missing Piece
Do our horizontal relationship affect the vertical one? Does our unity impact our worship? Yes! Check it out in this video series (6 sessions) designed for small groups.
Worship: Our Highest Calling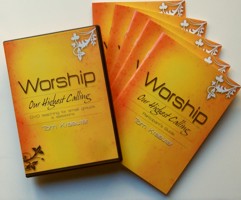 Too often, the American Church has bought into a cultural perspective of worship rather than a biblical one. With straight-forward, engaging — and often humorous — teaching, Tom Kraeuter offers a clarion call to return to a scriptural model of worship. This video series (5 sessions) is designed for small groups.
Leading Worship Effectively
More than an hour of practical training to help you be more effective in leading God's people in worship.
Worship Seminar on DVD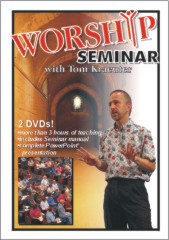 This was Tom's original Worship Seminar (not the one he's currently presenting). More than 3 hours of teaching, plus the seminar manual in PDF form, and the complete PowerPoint presentation.
More than 20,000 people attended this seminar in person. Now you can get it and watch at home or your church.